January 29, 2020
The office of the Vice-President of Research and Innovation sponsored an Organized Research Unit (ORU) Open House on January 29, 2020, to help introduce the variety of research centres to the campus.  The event was well-attended, and ORU members had a chance to display and discuss various aspects of the research that takes place within each centre.  The images illustrate the MHRC display: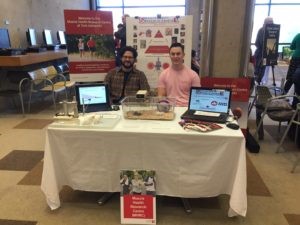 Phd students Jonathan Memme (L)
and Brandon Richards (R)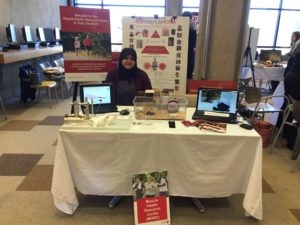 Post-doctoral fellow Dr. Nashwa Cheema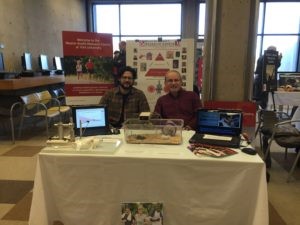 Jonathan Memme and Dr. David Hood, MHRC Director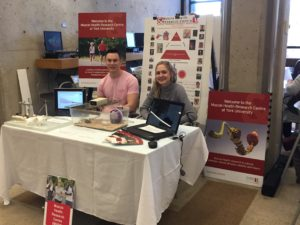 Brandon Richards with MSc student Mikhaela Slavin.